Quick Quack Car Wash Fundraiser for Project Joy & Hope
Quick Quack Car Wash Fundraiser for Project Joy & Hope
Monday, May 1, 2023 (11:00 AM - 3:00 PM) (CDT)
Description
The New Quick Quack Car Wash in Pasadena is hosting a Special Fundraising Event benefiting Project Joy & Hope!
Come preview the new car wash just days before the Grand Opening and help support Project Joy & Hope.
Project Joy & Hope was established in 2000 to make a difference for families and children with medical challenges. They provide a safety net and keep families together when tragedy strikes. Through the Tulip Project, families can receive comfortable housing and supportive care services while their child is healing. Lastly, Project Joy & Hope provides scholarships for high school seniors in the community who have lost a sibling or parent.
The funds raised today will help them achieve their mission of supporting medically fragile children and their families.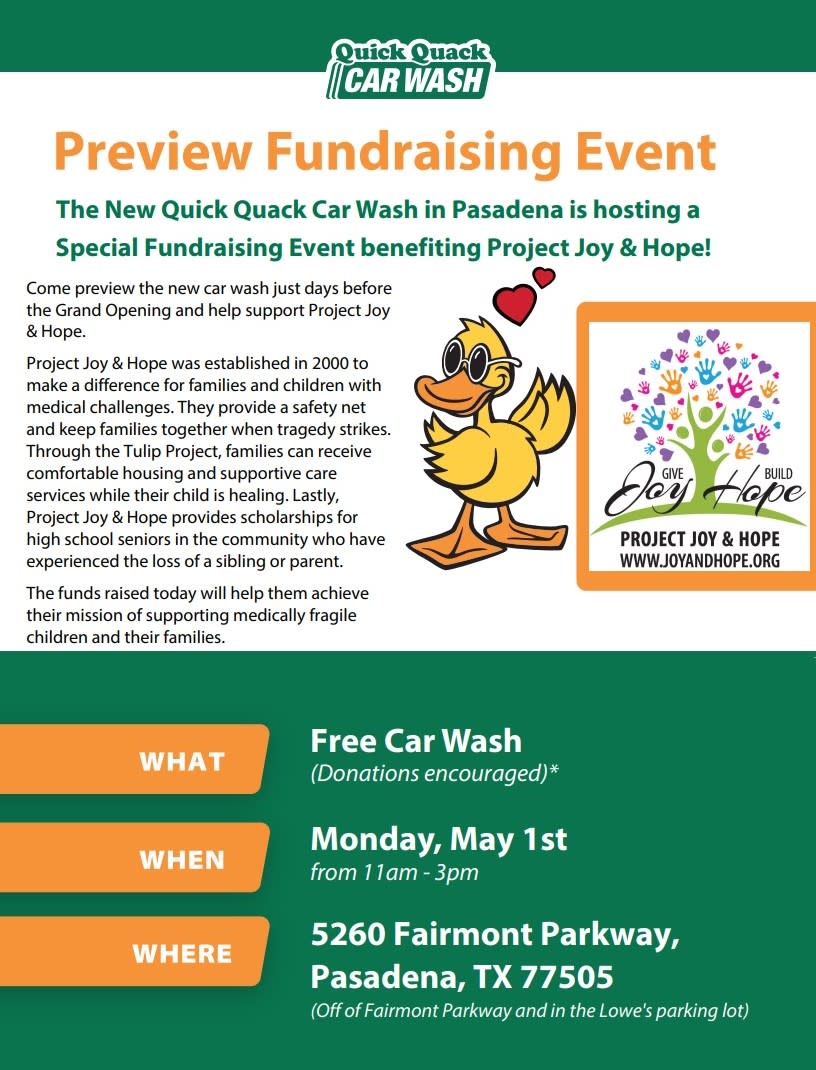 Monday, May 1, 2023 (11:00 AM - 3:00 PM) (CDT)
What: Free Car Wash (Donations encouraged)*
When: Monday, May 1st from 11am-3pm